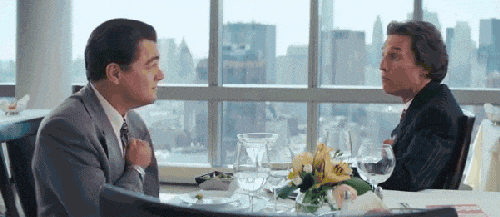 Following my latest post, I decided to create a new one where I'm gonna post my trading journey starting of today 23 June 2019
I made the commitment to follow my trading plan and to log all my trades so I decided to create a new post where I'm gonna do that.
You can read my last blog entry here where you can see what's all about.. but basically I'm gonna run 2 Binance trading accounts, a personal one and another account where I trade for a friend.
Both accounts are very small in balance, but yeah I want that to don't be an issue, I want to concentrate more on trades than on money because with good trades money will come for sure.
Alden account: balance as of right now 0.15
I trade only setups or other risk management strategies.
Oxybiz account: balance as of right now 0.09 or 26 BNB as I try to participate in the next Binance IEO
Update 24 June 2019
Man, after waiting 2 days with the intention to participate in Binance IEO from my personal account, today I realized that I don't have enough funds to get in.. Jesus.. they require a minimum of 50 BNB on a daily average and my BNB balance is at 26 😐
So yeah, my bad I know because I didn't made research earlier.. lost 0.01 BTC because BNB went down, also lost few trading opportunities during the weekend… ughhh I feel nervous because of that.
Moving forward, for my alden account I just bought some alts, for oxybiz account I will start hunting setups again.. balance is going down which is depressing but I try to focus more on trades than on my balance.
I posted all my trades with 3commas I have a stop loss and a take profit on the same time which is cool.
Trading plan sounds like this :
Binance – Altcoins Trading Plan
Dan Turcanu
June, 2019
___________________
Strategic plan
•Personal profile: 33 years, country Romania, full time crypto trader
• What am I interested and why: Accumulation of BTC because I'm very fascinated how BTC works and I believe that long term is gonna change the world in a way or another
• Accumulate BTC till the price is low, sell it when the price is high to assure that financial freedom
Tactical plan
• Markets: Altcoins on Binance
• Capital outlay: 0.1 and 0.15 initial balances I run 2 accounts a personal one and another one for someone else.
• Risk parameter: 5–10% of 0.1 btc (or .01 btc) per trade
• Minimum risk reward target 2:1
• Using 3commas software I will put sell orders and stop orders on the same time. This is a huge + for me because the exchange doesn't offer this feature, either you have stops or sell orders you will always lose some trades
• Any time frame, I like intraday, swing and investing approach!
• Setups used: BoT, LJ, El Tango
Additional considerations:
Do not take a trade or stay in any altcoin positions when BTC is pumping!
Do not trade tired
Do not trade under alcohol influence
Do what you said that you gonna do (important)
(is a work in progress)
Logging time for the alden account :
1.ENJ/BTC

2. KEY/BTC
3.QKC/BTC
4.ZIL/BTC
5.GTO/BTC
6.VIBE/BTC
7.BCPT/BTC
8.STORJ/BTC
9.RLC/BTC – STOP WAS HIT
10.WAN/BTC
11.PPT/BTC
12.WTC/BTC
25 June 2019
Got stopped on few trades overnight, BTC still going high and alts, of course, are bleeding. I'm gonna follow closer the dominance and the crypto market from now on to make an idea it is worth to keep alts for bigger targets or we are still on the dip mode, when BTC is going down 2-3 hundreds of $ atls are recovering a bit and when BTC pumps 2-3 hundreds of $ alts are going down significantly in price!

Stable coins ruined that game when BTC was pumping alts where going down but vice-versa also was when BTC dumped you were able to make nice gains from alts. Now people are jumping into stable coins and other coins are going down because of the domino effect.

Alden account went down a bit because seems that I bought a bit earlier, alts are still suffering 😐 Balance is 0.143 BTC or 1626 USD
RLC/BTC – STOP HIT
VIBE/BTC – STOP HIT

BCPT/BTC – exited because didn't like how the chart was forming, I know it's a mistake because it can turn at any moment, I should let the stop to be hit. Every time when I "anticipated" the market turned around, lol let's hope is not the case this time.
I will journal the shit out of me in hope to let go my feelings and to have what to analyze moving forward. I had more attempts to do this during my trading experience but for a reason or another after a while I stopped 😐
How do I feel?
I feel energized, hungry to trade!

What did I learn?
I learned harmonic trading these days, I will try to master them as it seems that fits into my trading style

What did I observe?
Some alts are going up, of course, I don't have them, need to hunt those setups!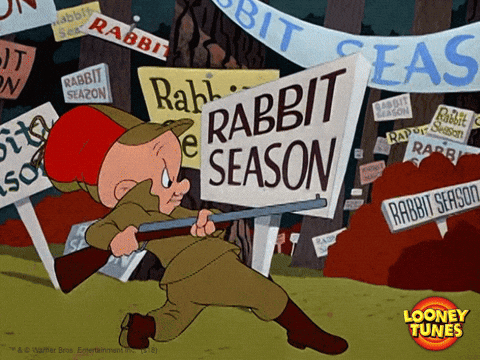 Other notes :
I participated in Tezos ICO and a friend just found this article, every contributor is able to win a Ledger nano, check this link
I'm also into the equal coin which is having a swap these days, need to complete the swap and get ready for the Binance dex listing. I don't have to much but yeah, these days everything is welcome.
Also realized that I had in my wallet some BEAM coin and yesterday the coin pumped, I sold them for 0.014 BTC, I'm got back the money which I lost on my personal account when I tried to participate in the next Binance IEO . After 2 days of waiting, I realized that I can't qualify because the minimum required was 50 BNB and I had only 26. Ended up losing 0.01 after 2 days of holding.
Balance for my personal account as of right now is 0.091 + 0.014 which I can't withdraw right now as I'm new member on Hotbit and I need to wait at least 24h
26 June 2019 new update with new trades
Alden account:
FET/BTC
2. DOCK/BTC
3. EVX/BTC
4. WABI/BTC
5. MDA/BTC
6. TRX/BTC
7. WTC/BTC — This one is playing on my stop zone, hope that doesn't get hit
8. THETA/BTC -This one I bought yesterday and I missed to set my stop, as BTC was ralliyng the coin dumped like crazy, I woke up today and I saw what happened. Very risky to play without stops on this period.
Oxybiz account new trades
RLC/BTC — First winner for today, made like $50 and re-bought back at the same lvl where I bought first time.
2. POE/BTC
3. FTM/BTC
4. AION/BTC
5. NEBL/BTC
I've been playing on small time frames with tight stops because BTC can rally again at any point and smash that alts again! I discovered another problem with my behavior, seems that it's very difficult to don't be in a position, I feel like I lose time as always I like to do something. I know is not so well because sometimes I push trades which doesn't have 3 unrelated reasons required for a buy.
Just finished to post my trades and btc is rallying again… probably I will be kicked out of trades again.. My fault I guess because didn't expected enough to see what's going on. In 30 mins NY killzone, maybe it's a trap, they pump it to go short when the market opens, will see…
Update : Price seems to stay in this range for the moment will see if he can break 13K which is a BIG FAT round number, it's acting like a magnet right now
Looking at this study according to GANN, btc is facing some serious resistance here, but if it brokes, is going above the 45 degreeds line which means more bullish!
Got stopped on 2 altcoins from previous trades, MDA ans FTM
Got another winner , RLC again.. 2 good trades today, not bad.
[Binance oxy.biz] BTC/RLC Take profit sold. Price: 0.00003070, Profit: 13.34% (0.00329333 BTC / $40.39). Closed in about 2 hours. Close price: 0.00003060.
BTC is on steroids, just got stopped on all my alts positions, also closed the remaining ones where I wasn't stopped because things are getting serious. I will follow close these 2 sentiments, BTC dominance and Altcoin dominance, both of them tells me that I need to cool my jets!
BTC dominance is increasing
Altcoin dominance no signs of bottom yet
Update 27 June 2019
Welcome to BTC land where huge dumps happens overnight! Omg this one was crazy, $2000 dump in like 15 minutes. Hello bull people on margin.. someone wanted to fuck you up! Hello unregulated space! Where you can do whatever you want like in wild wild west
Look at this 15 minutes chart what they did : Dump in 200 MA, or 0.702 fib lvl. Of course there was MACD div and other oscillators was embeded in oversold, signs of a possible dump was there. But also the FOMO mode was there so I feel sorry for people who bought or is buying here on the "top" (is this the top ? I don't know.. looks like a correction, trend is still bull)
Before considering taking any trades today in altcoin land, how is the BTC dominance today ? Looking uppy, maybe is completing this AB=CD move, that will smash the alts 🙁
Altcoin dominance looks very heavy too , the green area is the zone where institutions buy, as I learned in my trading education. We are in the zone where we was in Dec 2017, before the huge altcoin rally, is the history repeating itself again ? or is trying to rhymes like Busta, will see.
How do I feel today?
Man, I feel very weird, after almost 2 years of fighting with the bears in this market, I survived yeah but I went down from 10+ BTC to fractional amount.. I feel so sorry because of that, 1 BTC at this lvl was like a breath of fresh air when you're suffering. But yeah, this is my movie, I fucked up things so many times, now I find myself again on that period when I need to put my shit together, work hard and give the best out of me.
I'm proud because I got back my morning routine, getting up>meditate>stretching>cold shower>ginger tea>walk outside with my dog>working out.
What did I learn ?
That I need to be more responsible when things are good, I lost track when I was "on top" thinking that I will stay there forever and I didn't paid myself enough, now is that period again when I'm thinking why all this happened, why I did all this and why I wasn't thinking at that time that is possible to get back on the shitty side.


What did I observe?
All the time when BTC is going parabolic, there is a huge blow-up, some people like to crush the hearts of people playing on margin without any rules and liquidate as many as they can.

I'm in BTC right now, didn't took yet any trade, waiting on the sidelines and analyze my next move.
Oxybiz balance:0.11>$1447
Alden balance:0.13>$1698
Update : I was about to leave my apartment and I told to myself to check the BTC price once again before leave, saw that the price was declining and I loaded with a bunch of alts.
Till now was a good idea, I'm gonna post charts later after the gym.

Update : Seems that was a good idea to load with alts, already had some winners in few hours, also few of them look good till now.
Oxybiz account trades :
CELR/BTC — winner
[Binance oxy.biz] BTC/CELR Take profit sold. Price: 0.00000128, Profit: 12.28% (0.00122794 BTC / $15.84). Closed in 16 minutes. Close price: 0.00000128.
2. RLC/BTC — winner
[Binance oxy.biz] BTC/RLC Take profit sold. Price: 0.00003240, Profit: 23.83% (0.00238267 BTC / $30.74). Closed in about 1 hour. Close price: 0.00003430.
3. MATIC/BTC — winner
[Binance oxy.biz] BTC/MATIC stop loss sold. Profit: 12.16% (0.00121608 BTC / $15.69). Close price: 0.00000166.
4. ONE/BTC — winner
[Binance oxy.biz] BTC/ONE closed at Market Price. Profit: 13.19% (0.00131936 BTC / $17.02). Close price: 0.00000163.
5. BQX/BTC — winner
XCommasBot, [27.06.19 15:07]
[Binance oxy.biz] BTC/BQX closed at Market Price. Profit: 5.39% (0.00053839 BTC / $6.75). Close price: 0.00000856.
6. ALGO/BTC — in progress
7. POE/BTC — in progress
8. DNT/BTC — in progress
9. NAV/BTC — in progress
10. BRD/BTC — in progress
11. RCN/BTC — in progress
Alden account trades:
KEY/BTC — in progress
2. DOCK/BTC — in progress
3. CND/BTC — in progress
4. QSP/BTC — in progress
5. TRX/BTC — in progress
6. WABI/BTC — in progress
7. STORJ/BTC — in progress
8. LRC/BTC — in progress
9.ENG/BTC — in progress
10. EVX/BTC — in progress
11. GVT/BTC — in progress
12. SNM/BTC — in progress
Good day in alts till now, BTC is falling out of bed so people are jumping into alts, also signs of alts season are here, Binance also tweeted this about altcoins which is a good sign: https://twitter.com/binance/status/1144169001884344320
Update 28 June 2019
Just finished my morning routine and took a look at the markets, alts looks good, I'm almost in green with all my positions, BTC still falling which is good for alts. The purpose is to make more BTC so for me is not a problem when I see that is going down, wasn't a problem at $3K area will be now at $10k+ that will be hilarious. I gave some regrets because I had to sell a lot when the price was under 5K because I was deep balls in crypto (%100) and you know, bills doesn't ask you how much is BTC, can you sell now and pay ? 😀
I will make them back for sure, it's just a question of time.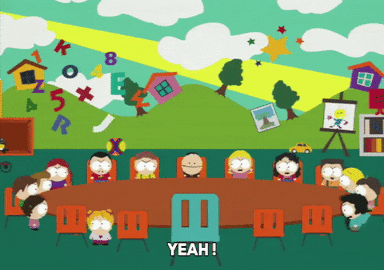 How do I feel?
I feel bit nervous because I don't have enough BTC to trade them all! 🙂 I see a lots of patterns on other coins which seems ready to visit the moon, but yeah this is the game, hope that my positions will go there too.
What did I observe ?
#altsareback
Every time I see more than 20 coins in last 24h on the most bought coins from our service it's a good sign for altcoins, means that people are buying.
Market sentiment looks good for alts:
BTC Dominance it's pointing down
Altcoin dominance looks better than yesterday, still a V bottom which has to be tested over time so who knows maybe btc will have one more move up and alts will test the bottom
What did I learn ?
— — — — — — — — — — — — — — — — — — — — — — -
Yesterday I forgot to log a trade for alden account, which was a winner at the end of the day. I'm happy because I see winning trades, means that money also come in not out.
CELER/BTC — winner
[Binance Alden] BTC/CELR stop loss sold. Profit: 13.16% (0.00131565 BTC / $16.5). Close price: 0.00000129.
Another winner today for alden account is QSP/BTC
[Binance Alden] BTC/QSP Take profit sold. Price: 0.00000198, Profit: 19.64% (0.00196416 BTC / $24.63). Closed in about 14 hours. Close price: 0.00000201.
Oxybiz balance: 0.124 B or $1437
Alden balance: 0.1388 B or $1600 (still $2400 down in usd and 0.86 down in BTC)
Oxybiz balance: 0.124 B or $1437
Alden balance: 0.1388 B or $1600 (still $2400 down in usd and 0.86 down in BTC)
Update: BTC is crazy just saw that is breaking out again so I exited all my altcoin positions because this is what my plans says. I'm glad because I just came back at home after gym and I saw this breakout, I will jump back into alts once things settle down. Maybe is just a "death cat bounce" … will see. Things change so quickly , lol it's a cat and mouse game between BTC and alts
Update: seems that was a death cat bounce, I'm so paranoid sometimes… looking in hindsight all looks so easy :)) BTC bounced almost to 0.5 Gann lvl, was rejected and now seems to go down again. It's not that I don't know this stuff but I feel pressure to don't lose money because my balance is so low (need to work on this) and I choose to take small profits. Got back into alts, will see what happens.
Sometimes is good to exit from alts in from of a btc rally, sometimes no.. But I got smashed so many times because of that, that's why I said into my plan that I need to close positions, BTC rallied almost $2k I see it like a significant pump. Anyway, I feel good because I did what I was supposed to do.
NY open in a few minutes, will see how the boys will threat the market.
30 June 2019
Seems that was a "death cat bounce" for BTC, yesterday was the CME contract expiration and it's quite understandable this action. Yesterday I got in and out few times in alts but I ended the day without any position. I had some stink bid orders at some coins but I didn't get filled.
BTC scenario which I'm thinking right now.
I started the day with my morning routine which is good!
How do I feel today ?
Like a snail, moving very slow, (at least I'm moving in the right direction, I hope) thinking that in few days bills has to come and they don't ask how I do, just ask to pay them!
What did I observe ?
BTC dominance looking heavy. MACD div on hourly, oscillator was oversold, div in OBV .
Altcoin Dominance looks a bit more happy here, this breakout will be awesome for alts, come on alts! move move move :))
Another thing which I observed is that Chainlink is rocketing, 45% up, I like this project but yeah, I have 0 of them. The good thing is that maybe will pull other alts after him too. Who knows.
What did I learn today ??
I learned to don't have blind faith in any project, look what happened to algorand one of the most buzzed project these day, collected lots of millions of $ during their sale the price was $2.4 and now is $1.42 . Nice haircut in just one week after listing. Waiting for it to pump but who knows when will come.. if will come 🙂
Balance for oxybiz account:0.116 BTC or 1353 USD
Balance for alden account: 0.132 BTC or 1532 USD
I went down a bit but overall I'm still positive that I can het back on track where I was 1.5 years ago. Finger crossed.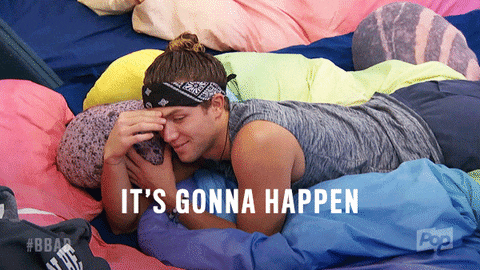 Update: Loaded again with a bunch of alts, but I'm very cautious.
Oxybiz account:
BQX/BTC — risking against the bottom of the range
RCN/BTC — risking against the bottom of the range
EVX/BTC — risking against the inverse H&S
STORJ/BTC — risking against the bottom of the range
DOCK/BTC — risking against the bottom of the range
LSK/BTC — risking against the bottom of the range
MATIC/BTC — Bought this trend continuation setup (kind forced a bit) with a tight stop, they have lots of fundamentals and this one can pop very aggressively, if we lose the lvl I'll walk away
Moved stop loss to 0.66 lvl and I got hit. [Binance http://oxy.biz ] BTC/MATIC stop loss sold. Profit: 17.86% (0.0035676 BTC / $42.87). Close price: 0.00000198.
WABI/BTC — risking against the bottom of the range
ALGO/BTC — this one has the record for the most entries and exits on the same lvls, lol. It is so rekt, just recently they lunched, raised tons of millions and the price is way undervalued but yeah seems that nobody cares!
Alden account:
ALGO/BTC — same as above
ENG/BTC — risking against the bottom of the range
NAV/BTC — looking for this scenario, risking against the bottom of the range. Love this coin. I wish I had 0.1BTC for each pump this coin has till now, I'll be at over 10BTC for sure.
LRC/BTC — you know that moment after you buy and immediately dumps, this one makes me feel stupid! Risking against the boottom of the range.
CELR/BTC — kinda forced this trend continuation setup on this one, probably also because they have some fundamental drivers also AMA on Binance telegram channel
AION/BTC — this one is so low, can't believe when I see these prices, risking against the bottom of the range. Come on mister support, where are you???
RLC/BTC — this one rewarded me very well in the past days, they also have fundamental drivers, loaded up again on this one.
Had a nice walk with my dog! I feel much better after that, nature always pays me somehow 🙂
Update: Somme alts are tryig to breakout, I see many people start talking about alt season, hope that finally will come!
I took some new trades for oxybiz account with the gains from my MATIC/BTC trade.
MITH/BTC — risking against the bottom of the range
OST/BTC — risking against the bottom of the range
SNGLS/BTC — risking against the bottom of the range
IOST/BTC — risking against the bottom of the range
Some new trades for alden account too, just realized that I entered twice in ALGO/BTC and I had to much inside, so I sold and spread the risk in more coins.
TRX/BTC — HUGE buy back announced by Justin Sun ($20M) , also he announced big month for TRX community during July. Will see :
MTH/BTC — risking against the bottom of the range
QSP/BTC — risking against the bottom of the range
Update 30 June 2019
Things looks much better in altcoin land some of the really popped which is good for the altseason. Had a winner overnight and also I have few which looks pretty well but also few rocks which are not moving. Patience patience patience as my trading coach will say 🙂
How do I feel ?
I feel energized, optimistic.
What did I observe ?
There are more alts in green than in red which is a good sign.
Altcoin dominance has a nice railroad tracks on the daily which means bullish, looking at this scenario :
BTC dominance seems that continues it's downtrend which was supposed to happen contratrian to altcoin dominance
For BTC I'm still looking at this scenario with targets in 9k area
I also like to follow this Gann study which show the next support in 10.500 area.. so in conclusions I'm thinking bear at the moment.
What did I learn today ?
I have to re-watch my options class from yestersday, its brand new information for me pretty hard to digest.
Also I watched some videos from the harmonic trader youtube channel, I need to challange myself to watch all of them! Harmonics seems to fit into my trading style!
Looking forward for my first bear trade, I never shorted the market as I was afraid to touch margin trading. Need to train more, I will start with the papper trading account with the new 3comams feature.
Update: Did some marketing stuff for oxy.biz , wrote 2 articles one on steemit and another one here on medium and organized a contest to celebrate our success of analyze coin page. Here are the articles on steemit: How to find trade ideas on Binance and How to find profitable trade ideas in cryptoland the other medium article. Here is the twitter contest where you can win 2 BNB coins.
Also took some new trades for alden account:
STRAT/BTC
El Tagonator setup: Location, 0.88 fib lvl, structure — W in price, oscilators oversold (RSI,WILLY) also W in OBV (on balance volume) and in oscillators. This is one of my favorite cryptocurrency coins with real use case and awesome CEO and team.
CND/BTC
Break of the trendline, risking against the bottom of the range. Bullish market structure in price, very good location, bullish divergence in MACD, W in OBV. Lookig for a 200 MA tag as a target.
1 July 2019
Started my day with my morning routine. They say if you own the morning, you own the rest of the day.. so I always try to do my things in the morning. I can agree with what "they" say 🙂

Altcoin land is in green today, lots of coins enjoying nice rallies some of them I own but most of them not. With a balance so low it's quite impossible to have them all. But yeah, I'm waiting patiently for my levels to get hit.
How do I feel today?
Well, in the beginning on the month I always feel a bit nervous because it's that period when I need to withdraw money to pay things (website servers, proxies and rocketchat service) but yeah, this is how life goes, need to make more money to fix these.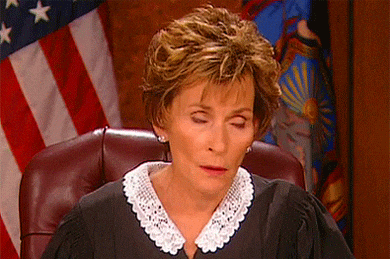 What did I observe ?
Alts still are in green, the dominance is almost the same as yesterday.. looking for a test of the purple trendline.
BTC dominance just lost 0.382 fib lvl on this chart which is a sign that the decline may continue. Let the alts breath! I saw only red in last 1.5 years pease show me some green for at least few months because I need to get back on track with my good trades.
What did I learn today?
It's still 7:00AM here, I will update this paragraph because the rule is that I need to learn something new day by day!
Balances time:
oxybiz account: 0.127 BTC or 1413 USD
alden account: 0.141 BTC or 1575 USD
Update: Sold half of my ALGO/BTC position 0.01 and my IOST/BTC position 0.0066 to pay the expenses required to run oxy.biz website ($120 servers, $50 proxies, $12 rocket chat)
Update: Transaction stuck in wirexapp for like 3 hours, waiting for confirmation to finish my payments. Asked in wirexapp telegram channel for support and someone who pretended to be from support tired to scam me 😐 Nice try be careful because karma never sleeps.
Finally got my transaction confirmed and I changed the BTC amount sent into USD, made some payments still have to make one more, It took 4 hours for the transaction to confirm I don't know what the heck happened.
2 July 2019
All my trades are in green which is fantastic! Just need more patience to wait for my targets. I will not touch anything in "anticipation" I will not close any position because I saw another breakout which looks better! All the time I did that in past.. the coin which I sold was pumping and the other one which I bought instead was on hold or dumping.
I got to say, it's a torment to watch how other coins are pumping with 0 BTC in balance but I hopeee hope hope hope that my bags will satisfy me soon. I need to improve my patience and now it's perfect time for that.
I left the past behind and learned from my mistakes, I remember now pushing trades with high stakes when wasn't the case and now I'm suffering because of that
How do I feel?
I feel good, working hard every day more than 15 hours but I don't feel any tiredness because I love what I do!
What did I observe?
Bitcoin dominance is still declining which is good for my dear altcoins, according to this 4h chart now is testing the 0.382 fib lvl which is pretty important. If we lose this lvl chances are that we gonna test the 0.5 fib lvl too.
Altcoin dominance is looking green, the only thing which I don't like is that we have a V bottom on the daily chart which means that we need to test it at some point down the road. But I like that railroad tracks pattern, pretty powerful signal.
What did I learn?
Watched this video, I like the content from this guy, he is honest and doesn't bullshit anyone, he know his shit.
I have in plan to give it a try on bitmex, but first I need to put my shit together there I can get liquidated very fast if I don't know what I'm doing.
Update: In the morning everything was green as I said above but yeah, things changed few hours later, I was stopped on my ALGO/BTC trade and of course the price bounced after that, but yeah.. no regtrets, this is what I said that I'm gonna do and I did.
[Binance oxy.biz] BTC/ALGO closed at Market Price. Profit: -10.97% (-0.00111119 BTC / $-11.8). Close price: 0.0001096. [Binance Alden] BTC/ALGO closed at Market Price. Profit: -11.06% (-0.00207944 BTC / $-22.08). Close price: 0.0001094.
Had also a winner today, the target was hit on DOCK/BTC
[Binance oxy.biz] BTC/DOCK closed at Market Price. Profit: 28.18% (0.0028179 BTC / $29.94). Close price: 0.00000141.
Update: Seems that my patience is tested again, in the morning all my trades where green but now maybe half of them turned around and from green are red. Don't let a winner to transform in a loser.. that said has to enter into my head.. I don't know how is made.. I said that I will not touch them till my lvls will be hit not sure if was the best idea but yeah, I did what I said that I'm gonna do. Next move? not sure, will let them breath till tomorrow morning, now I feel tired, I need to rest. Tomorrow I will decide what shoul I change into my trading plan.
3 July 2019
Just woke up and watched the markets, almost all red. It's crazy, 3 days green.. then almost all altcoins dumped back on the same lvls where I bought or even lower, from green I'm in red now… crazy crypto. It is so hard for BTC to stay in a range for 1–2 weeks ? and let the alts breath a bit ? I don't know what to say..I don't feel so bad because I didn't take profits on my trades because the levels wasn't touched so I did what I said that I'm gonna do but maybe I didn't said well, that could be the case too. Reviewing my trading plan today and I will think what should I change.
How do I feel?
I don't know, not the best for sure. Trying to think where I was wrong. Targets was realistic.
What did I observe?
BTC dominance sky rocketed overnight, understandable why alts are bleeding. Everything moves on lightning speed in crypto. Will see how reacts on the tag of these trendlines.
Altcoin dominance declining, I was hoping for at 0.382 fib lvl tag, but yeah wasn't the case now. My dear altcoins are crying again.
BTC look good now here, I still hear from people that 4 July is a crazy day in markets so maybe this is the reason with this pump….I don't know, hard to "predict"
What did I learn today ?
I learned that I need to be more careful with my winning positions, It can change so quickly to a losing trade especially in this silly crypto market.So starting of today, I'm gonna apply new rules to my trades regarding to stop loss to all my new trades. I will use the rules from the BOT setup:
I had a winner overnight, completely forgot about that MTH/BTC arrived on my target.
[Binance Alden] BTC/MTH Take profit sold. Price: 0.00000256, Profit: 31.5% (0.0031689 BTC / $33.56). Closed in 3 days. Close price: 0.00000263.
Update: Exited all my altcoin positios because BTC is ralliying again and it shows trend continuation setups. Tomorrow is also 4 July, market is closed in USA and all the time when this happens btc was ralliying.
Don't feel soo good because I need to accumulate more btc and I need to use these altcoins but they dump like crazy when btc is going up.
Update: I need some motivation, I feel not so well, kind lost. In this silly domain things change on light speed.
4 July 2019
Bitcoin pumped overnight, again my dear altcoins are smashed. How low can they go ? I was asking myself few days ago.. well seems that they can go as low as they want! lol Or as low as they need to go.. I thought that the bottom was in and the altseason will come but I'm looking right now at the BTC dominance and went nuts!
I've been drawing this scenarion in the BTC dominance few weeks ago, but I didn't paid to much attention and now I realized that slowly is playing it's way
Paper traded this setup and BTC and overnight the target was hit! How is possible that on paper almost all trades are winners ? :)) No emotion involed I guess that's the reason
Looking back in hindsight seems so easy but after the fact everyone knows what happened, everyone is a guru, everyone knew that will happen!
How do I feel today?
To be honest, I don't know.. frustrated, angry, mad, under pressure and so on. I know that I must don't think at my balance anymore, because will depress me even more. But just doing some simple math, in 4–5 months I'll be liquidated because of my bills and payments. This is the thing that scares me the most, I've been working online for 7 years now and I don't want to stop.
What did I learn?
Doesn't matter how much money you have, if you don't know how to manage them at some point in life they will vanish. Happened to myself, 2 years go I was at $300K and look where I'm now, at 1k. Sad but true.
What did I observe?
Today Binance will list Elrond token, the one who has the token sale on binace where I wanted to participate too but I didn't had enough funds. I will trade the shit out of it in hope to increase my balance. Usually on listings FOMO kicks in and nice gains can be made. Wish me good luck.
Update: So the big waited listing was today, I took of from the gym just to be at home when the event has occurred. A few days ago I said that I wanted to participate in this token sale and after holding my BNB for about 2 days I realized that I can't participate because I didn't have enough in my balance.
Today when the project launched, surprise, 10x on the initial investment.
Thinking at that and doing some quick math, I will be able to make 1 BTC from my 0.1 BTC investment… arrrrrrrrrrrrrrhhhhhffggggggg Fuck fuck fuck. Was a pretty significant chance to make some money brooo and I lost the chance.
Now I'm back under 0.1BTC with my balance… mannn I feel so awkward and disappointed.
BTC is pumping, alts are bleeding, welcome to crypto. I'm like a fish outside water who's trying to survive.
And people ask what's wrong Dan, what happened? Why are you so agitated… and I don't know how to respond to be honest…..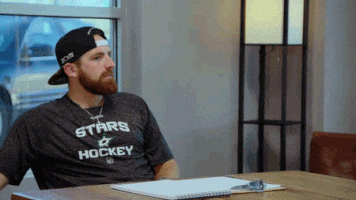 Update: I'm angry as fuck! But also I feel some power inside me to get back to work and don't cry like a child here, It's not an easy game I know, that's why not everyone is playing. I need to understand that only 5% of people wins at this game, 95% are losers… sometimes I'm a loser sometimes I'm a winner.
Just need to focus more to have more winners than losers, or to be at least 66% with winners and 44% with losers.
5 July 2019
It's getting a habbit to write here day in day out and I really like it. Hope hope hope to don't stop very soon. I'm not sure if medium is the best place to keep my journal, I also write on my website but right now we don't have many traffic there so I post here to get some traction but yeah, seems that I'm the only one who's active here,lol. At some point I'm gonna post only on my website for sure,will see how things will go.
So, I changed my strategy/plan. First I was entering small amounts in trades and tired to ride them as much as possible but this market state is getting a little bit bitchy and doesn't want to let my altcoins to ride for a longer period so I decided to change a bit the strategy. I'll put a little bit more, let's say 0.02–0.03 BTC per trade and I will get profits at smaller percentages, 10%–15% I'll be more selective and I will ride less trades but higher quality.
Didn't posted any charts last 2 days because I was in and out from trades so many times, and didn't do to much, It's also time consuming to post all these charts here but I know it's a must. I will post again with this new strategy because I'll be in 4–5 trades in total so I can monitor them better and I have more time to post the charts and the comments.
How do I feel today ?
More optimistic. I don't have in mind to give up, just need to continue day in day out what I'm doing and I'm sure one day good will also come.
I'm not doing this only for me, I also try to help other with my oxybiz project, I also want to succeed because I need to support my family and I want to make some impact into this world in a good way.
What did I observe?
I saw some serios spikes in some altcoins, not sure what this means, either whales pumped the coins to exit because they think BTC will get higher and alts will go down, either some fat fingers loaded their bags for altseason. Will see, only time will tell us the true.
6 July 2019
Today I was outside in nature to a lake and I enjoyed some time paddling around with my SUP. Not to much on trading, enjoying weekend.
8 July 2019
Had a nice relaxed weekend, traded a bit but mostly I was nature swimming in a beautiful lake with my gf and my dog.
Back in the saddle with bitcoin doing it's thing, pumping today more then $500 in 1h canddle 🙂
Alts was taking a bit of a trend but today the party seems to be over for the time being
How do I feel?
I feel good because I spotted the breakout in btc and I didn't have any position in altcoins right now
What did I observerd?
BTC opened a new week in green and his dominance is increasing quite a bit, not sure how altcoins will do during this period, I'll be more cautios with new positions.
What did I learn?
9 July 2019
Man, BTC is still going higher nad altcoins are left in the dust again… not sure what's going on but I see ridiculoas prices on altcoins some are holding all time lows, some not.
How do I feel?
I feel a bit agitated because of the market situation
What did I observe?
BTC dominance still going up with this btc pump, I'm still jumping in and out from positions but I play with stops very thigts
What did I learn ?
I will watch now some videos and I will update tomorrow what did I learned today 🙂
Should I watch all these videos to master options 🙂tastytrade
tastytrade is the fastest growing Financial Network in the galaxy. Tune in and watch 8 hours of live, actionable Market…www.youtube.com
10 July 2019
Feeling good, energized. It's a beautiful day outside, did my morning ritual, went to the gym, worked on my business and traded a bit.
Bitcoin is still in bull mode, smashed all my dear altcoins again. Bought some positions but if btc still continues it's way to the upside, not sure what will happen with all alts. Most of them are already smashed to the ground hitting all time lows.
I'm playing a bit with bitmex platform as I want to give it a try. My problem is that I always want to be able to trade but on regular exchanges like binance I can only be a bull. My dear altcoins are in a bear mode for about 1.5 years now so you just need to imagine how many trades I forced lately.
Wish me luck to learn the bitmex game and I'll be able to trade no matter in which direction the market will go.
11 July 2019
Heeey heeeeeeeeeeeey heeeeeeeeeeeeeeeeeeeey! :))) wassuup wasssup wasssup wasssssssuuuuup?
Doing well mate, tyring to disconnect from all shits, like my balances and stuff and on the other side, trying to concentrate more on trades and to focus on learning. I'm very busy right now as I'm in lvl 3 TRU school and I'm feeling frustrated when I see people from my class evolving very fast on the next lvl and I'm left behind.All the time I put in the middle my balance and my state but I need to find a way to pass over it bro. I should get over all these barriers.
How do I feel ?
Feeling good, pumped, summer is here and I can enjoy lots of things. Didn't do to many untill now but yeah I hope hope hope that I can make some cash and go this summer at some music festivals Electric Castle and Untold (at least 1 day for each), fishing, paddling and so on. You know the drill.
What did I observe?
Btc dumped from 13200 to 11164 in one day bro! crazy crypto. Alts didn't recovered yet, this could be a sign that the pump is not over.
What did I learn?
I need to play more on Binance dex there are some airdrops every day and is not hard to qualify bro. Need to dig more in this.
12 July 2019
Time has been flying so fast today that I forgot about the journaling phase, lol.
I was quite inspired few mins ago to close my altcoin positions because I saw a breakout on the BTC chart. Didn't paid attention for few mins then when I was looking at btc price, boom! Price jumped few hundred dollars just in minutes and of course mu dear altcoins retraces again.
Tough game, no doubt about it.
Today I watched few bitmex related videos and I traded all day. Pretty successful day because I spotted few breakouts and I profited.
13 July 2019
Funny how things evolve, what I thought that was a good decission yesterday evening seems that today wasn't so good, lol. Alts where rallying over night as BTC felt out of bed last night. Anyway, in the morning I manageed to get in some altcoin positions and made some bucks.
Right now I'm in alts and btc is falling..I'm wondering for how long. I'm thinking if will be good or bad to see btc falling because my balance is so low and if btc falls my balance will look like shit in terms of USD and unfortunately I need to cashout again next week as I need to go at a wedding where I have to put money also I have few other expenses.
On the other hand I decided to go long TRX, they have that $4M lunch with Warren Buffet so I'm thinking that there will be some buzz around it. I went all in with my 0.0187 btc on bitmex, 5x leverage. Fingers crossed.
How do I feel today?
Under pressure boy as I need to handle another wave of expenses from my balance. I'll work hard to make that money for the wedding and for the other expenses.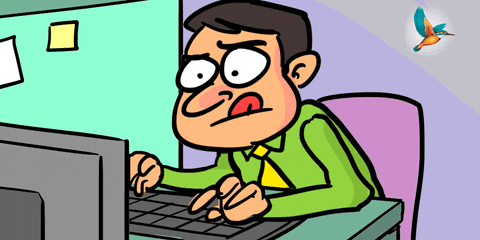 What did I observe?
BTC falls out of bed, some alts are recovering from the grave, most of them was smashed on the ground. An altcoin season will be awesome, will help me for sure to handle all this stress and situations.
What did I learn?
Watched a couple of bitmex guides videos and I want to recap info from my trading school, need to get better and better at this shit. Train, practice, learn and repeat!
FAITH CAN MOVE MOUNTAIN! bro just don't give up and have faith that one-day things will be good again.
14 July 2019
Started the day with my morning routine, even if is Sunday. I'm saying this because usually in weekends I will not follow the routine but yeah, I'm glad because I did.
How do I feel today?
I feel good, I'm in a learning mode again, can't wait to watch loads of videos and to recap all the course material because I need to repeat the information over and over again, it's so much and never ends… which is goooood 😀
The good thing is that now when I'll get back where I was before I know what to do, I know how to act bro so no worries, it's just a question of time.
What did I observe?
BTC started to decline in price, the same with his domination. Hoppee hoooope hoooooooooooooooooooooope that this will give a fresh air to my dear altcoins.
What did I learn?
I'm about to watch this video on youtube, it's a private tutorial about ATR (average true range). The video is unlisted on youtube, kinda private so don't tell anyone that is posted here 😉
I'll try to follow a to do list for the day, I did it before and went very well so I will add in my schedule again to track what I did and what I should do.
Open 3commas account
Follow us on twitter
Donations are welcomed 🙂
BTC address : 19Gfh65c4yZPbm1f1TWpGAnVHku1dUNnjb