If you feel like you missed out on Bitcoin and Ethereum here are a few ways you can still get into early projects if you are looking for quick profits. I am not saying that is too late to invest in the top 10 market cap cryptocurrencies, there is still plenty of room for them to grow given that on average only 8% of American adults own crypto.
              If you heard about a coin on YouTube you are probably too late already to the party. Of course, there is a high risk involved in investing in new projects that do not have the publicity yet. There are plenty of projects to choose from, there are about 900 new coins in the market every day as of 2021.
A good place to start is on Reddit under /CryptoMoonshots, here you can just navigate to the "New" section and begin the hunt for the projects posted there (this is highly risky, most projects here are rug pulls).
For ICO's you can find projects on: Icodrops and Foundico, here are listed all the upcoming and current ICO's
For reduced risk by far the best place to find good projects with potential is TrustSwap, they audit each project and provide a certain budget for developers that increases over time, you can pull the allocated funds at any time if you consider the project is not delivering or respecting deadlines (most project won't allow you to withdraw your investment until they are listed on an exchange).
With so many coins released each day its hard to separate a shitcoin/memecoin from a real gem. There are a few ways, listed below, on how to verify if the project is properly VET-ed and if there is real substance behind it.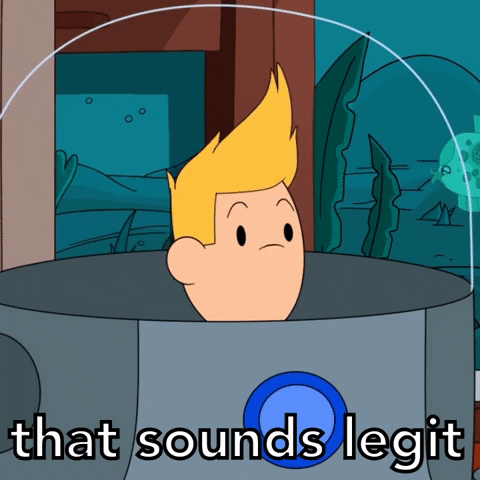 Great, now that you know where to find them how do you make sure that a project is legitimate? The answer is research, research, research. Don't just take someone's word for it. Treat every project as a potential scam. Check the utility of the token, check the team behind it (if everyone is anonymous, run!). I know that some memecoins with no utility behind them have/had great success, but I personally won't invest in them. Usually, they don't last that long, and when something is too hyped up and you buy in the hype the potential to get burnt is imminent. There is a saying in trading "Buy the rumor and sell the news" so if an asset has made huge gains lately and is really hyped up on social media (especially memecoins, yes $SHIB I'm looking at you) it is probably time to sell.
Ok enough with the ranting, here are a few ways you can verify your newly found and treasured coin (I know some of them are plain obvious, but you would be surprised how many people won't do a simple check so bear with me):
The simplest check you could do is just google the project and the project's contract address, heck you might go to an advanced level and even put a filter on your google search to return the newest results on the searched subject (I know that is obvious, but for the love of God don't just buy something because some youtuber shilled the coin)
For etherium based project the go-to source is Etherscan, you can verify here the token and the contract address, and many other functions (Liquidity farms, charts, stats, etc.) that probably will be covered in the follow-up posts.
For Binance Smart Chain-based project you could use Bscscan, which is a shameless copy of Etherscan for BSC-based projects.
A well-rounded tool for check and charts that you will find yourself using more often than you would like to is Poocoin under "Rugcheck", especially if you dwell in dubious subreddits and rummage for a new "world-changing" shitcoin 'cough' token.
So, there you have it a short guide on how to get started in your next 1000X journey with fresh out of the oven tokens. Of course, there are more ways to search for and verify tokens, but these are the most commonly used platforms. Always do your own research, never trust anyone, question everything and be cautiously optimistic about a new project.