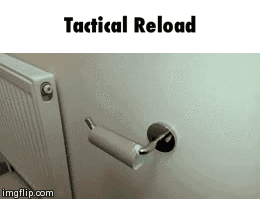 Load, reload… load reload. This is how I play these days… woke up in the morning 5 am in order to reload with alts because last night I went to sleep with my balance in BNB. At 3 am my time they are making the snapshot for the next IEO where I want to participate this time too
Sent from the oxy.biz account 0.035 (12 BNB) to the alden account in order to archive the 50 BNB mark which is minimum for participation.
My dear altcoins are still in an uptrend I can see that our algorithms show lots of buy pressure from the bull side. All 3 time-frames 7d, 1d and 1h have over 20 coins on the most bought table in the front page which is a good sign!
Sentiments:
BTC Dominance – this AB=CD harmonic pattern is brings the price directly in tha 0.5 lvl which is a perfect normal correction. This will give more room to breath to my dear altcoins which are wating that season from long time ago :))
Our volume domination chart also is pointing up, trying to go green again
Altcoin Dominance chart still looks bullish
BTC – just got back to the 10k price mark but still looks in a downtrend. This is what I wanted to happen, slowly going down or staying in a range to let the altcoins run!
I loaded up a bunch of altcoins:
RCN/BTC – BUY 187 SATS
RLC/BTC – BUY 2800 SATS
GNT/BTC – BUY 637 SATS
MITH/BTC – BUY 270 SATS
ELF/BTC – BUY 1291 SATS
GVT/BTC – BUY 2093 SATS
CELR/BTC – BUY 96 SATS
POE/BTC – BUY 38 SATS
BLZ/BTC – BUY 363 SATS
More updates to come…..
PS: Pick one and help me in this journey 🙂
BTC Donations: 1HFzTRzkatiurszCioU4tnfJyJbh11hLWg
Open Binance account
Open Bitmex account
Open 3commas account