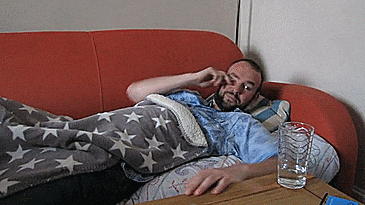 Man, yesterday I was half dead, definitely, I had too many beers, too many beers, too many beers at that wedding party. I was in recovery mode, I went fishing with my lovely gf and my dog and I was nice!
Now I'm back in the saddle, ready to kick ass some trades. Binance just announced their new token launch and this time I will participate to the lottery. We decided to take a 2 years loan in order to do this, I know is not the best choice but somehow I need to move forward, this seems to be a good opportunity because the last one had a 10x return or investments. Yeah I know sounds to good to be true but that happened for real! I had in plan to participate at that too but I didn't had enough funds into my balance to qualify for the lottery. This time will be different.
I need at least 50 BNB to be able to acquire 1 ticket, I'm hoping for at least 2 tickets.
In 2 days the snapshot will start at 0:00 AM UTC time which is 3:00 AM my time, so I need to go to sleep with my balance in BNB to make the snapshot
To-do list
Scan all Biannce markets 1W timeframe – BTC
Scan all Binance markets 1W timeframe – USD
Scan all markets 1D – BTC
Scan all markets 1D – USD
Scan all markets 4H – BTC
Scan all markets 4H – USD
Make a list with all coins which looks bullish on all timeframes and select the best of them. Check for fundamental drivers on each coin and the ones who have will be qualified as winners and buy them. If there are no coins, just leave them today. As today is Monday, I can make an idea of how the weekly prices where close which is important.
Update: Decided to stay completely in BNB today, the second part of the day didn't felt very well, I still need to rest and soon I'm gonna drift off, tomorrow is another day.
I'm glad because this time I have the chance to participate in the next Binance IEO so keep your finger crossed to have a winning ticket at lottery!
How do I feel today?
Still tired bro, still tired. I'm going to sleep soon to recover my body and my mind. BTW, last days I was searching in my old wallets in order to see if I left some change from the good times and guess what? I found 0.8 BTC was sitting on the sidelines, waiting for me. Sent them to binance and put them on work. I also find 0.1 DASH and 2 LPT some coin which is listed on Polo. I'll change them soon too.
What did I observe?
Bitcoin is re-testing again the 10.000 mark, hope that will not lose this big fat number, I will prefer to see it in a range but yeah, is doing what he wants!
What did I learn?
Not too many things today, unfortunately, I didn't watch any video, didn't read anything, I was just playing around with some charts and other stuff. Shame on you bro, shame on you! Tomorrow I want to see this section filled with loads of stuff! 😉
That's it for today, I'm gonna drift off.
PS: Pick one and help me 🙂
BTC Donations: 1HFzTRzkatiurszCioU4tnfJyJbh11hLWg
Open Binance account
Open Bitmex account
Open 3commas account