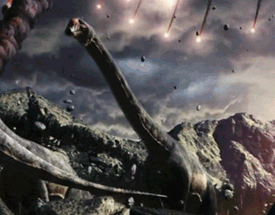 The altcoin apocalypse has come last night when BTC pumped just to 11800 and I saw my dear altcoins crashing like crazy. It's strange because I see them breaking their low compared to when BTC pumped to 14k, this is scary. Seems that all attention is focused on BTC and people don't give a fuck anymore about alts. How low can they go? As they say.. the market can stay irrational more than we can stay solvent. I saw in my case this shit, I was believing in altcoins for so long than I almost lost everything trading them.
It's not something bad that BTC is going up, it's amazing… but in my case, I'm a bit angry because I'm not prepared for the next bull before the halving event… meaning I don't have enough BTC. But yeah, what can I do? I do my best anyway day in day out.. just sometimes things don't go as I want. In the morning I was a bit sad because I got stopped again from all my trades but yeah, this is how this game is played, I see now all that I had gone even lower than my stops were. Bought some of them back at a better rate as I saw that the dominance is stepping back. I will put tight stop anyway because it's still early to think that btc has finished his move.
BTC DOMINANCE – my cup and handle prediction from previous post has reached his target, the last candle looks like a reversal that's why I'm thinking that it's room for a pull back in dominance and altcoins can breath a bit.
Few minutes later the candle seems to be reversal, will see how it close
BTC analysis – I'm following this chart, as we can see we are testing now the 0.618 fib level at the top of the channel. If we break the channel and we resolve bullish the 0.618 lvl we are going up if no… I think we gonna pull back for a while.
How do I feel?
I woke up a bit angry when I saw that I was stopped from almost all my trades but now I feel better because that's the game bro. I should avoid to take any position on Sunday because of market manipulation.
Yesterday I went fishing and it's funny because before going almost all trades where in green but when I came back guess what? all of them were in red :))
What did I observe?
Some alts went lower than when BTC was at 14k so there is more room to puke for alts. I will trade them for short term from now. That season is not coming anymore I guess till next year.
What did I learn?
I'm continuing my learning curve into harmonics, here are some videos which I was watching today:
Now i'm continuing with my training, I'm gonna identify 20 butterfly patterns bullish and bearish.
Breaking: Coinbase just announced that will list 8 more coins, usually when they make such announcements the assets pump:
I bought them as soon as I saw the tweet in anticipation of a possible quick pump and some of them pumped, ONE and MATIC already sold them in like 10 minutes

Pick one to help me in this journey 🙂
BTC Donations: 1HFzTRzkatiurszCioU4tnfJyJbh11hLWg
Open Binance account
Open Bitmex account
Open 3commas account